2011-16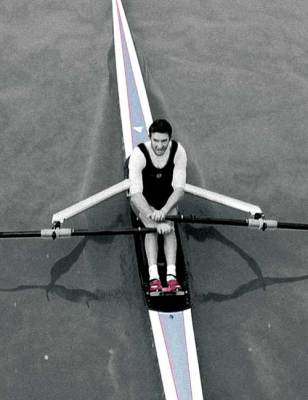 Adam Freeman Pask
Champion: 2011 & Record Holder
Adam Freeman Pask (1985) won the Wingfield Sculls in 2011 and broke Peter Haining's previous record which he said, "He would die before I see that broken" in 19mins 41s - Peter is still alive and well. 
Adam started rowing at Windsor Boys School he then moved on to a degree at Bath University, a Masters at Imperial College and is currently finishing a PhD at the University of Reading.
Adam started off internationally in the lightweight single, racing at the World University Championships and U23 World Championships in 2006. He moved up to the senior World Championships in 2008-9 and 2011.
After being the spare for the Olympic games in 2012 Adam moved into the lightweight coxless four where he won a silver at the European Championships and bronze at the World Championships. 
Always proactive, in 2015 Adam went to promote Rowing in India.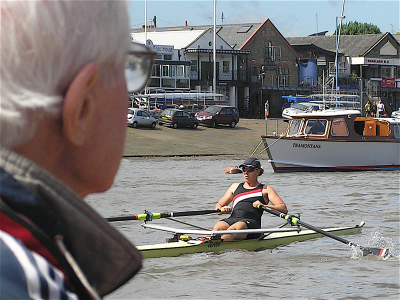 Beth Rodford (1982) has competed in two Olympic games, 2008 & 2012. She also won the Wingfield Sculls in 2012.
Rodford was born in Burton-upon-Trent and started rowing in 1995. She began rowing when in secondary school, and was first selected to represent Britain in 1999 when she won bronze in the junior coxless four. She still holds the British indoor record over 2000 metres at J13, J14, J15, and J16. 
In 2004 she became U23 World Champion in the coxless four. Between 2005 and 2015 she has raced in the pair, quad and eight at the World Championships the highlight being World Champion in the quad in 2010.  In the 2008 Olympics she finished in fifth place in the Women's Eight. In 2012 Olympics she raced the quad and came fifth. 
In 2015 she retired from competative rowing after a long period of illness and injury. Beth is now enjoying the coaching side of the sport. 
Imogen Walsh (1984) is former World Champion and current European Champion in Lightweight Women's Single Scull.
Walsh joined Inverness Rowing Club in 1995 as a cox, only taking up rowing herself in 2003 as a student at Glasgow University, studying Philosophy and Politics.
She won gold in the lightweight women's quad at the 2011 World Rowing Championships in Bled. 
She raced the 2013 season with Twyman in the lightweight doubles, coming fourth at the 2013 World Rowing Championships. In October 2013, she won the Women's Wingfield Sculls race.
Imogen raced in the lightweight women's double scull with Olympic Champion Kat Copeland throughout the 2014 Season where they won bronze at the European Championships. 
She won gold in the lightweight single at the 2015 European Rowing Championships and silver at the World Championships.
With only two spots going for lightweight women at the Olympics, Imo just missed out on a spot in the double. In what must have been a tough year she powered onwards and upwards and once again was made world champion in the 2016 Lightweight women's quad. The crew included 2014 WS challenger Emily Craig. 
Imo is currently helping to develop rowing in the Maldives, coaching from a paddleboard in the tropical sun.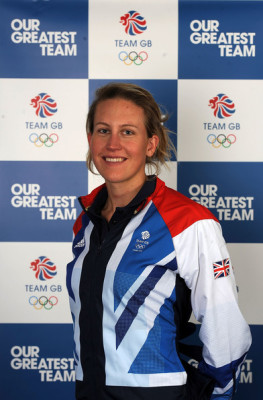 Melanie Wilson (1984) competed at the 2012 Olympics in the Women's quadruple sculls and 2016 in the Women's eight.
She spent her early years in Japan and Hong Kong before moving to the UK in 2002 to take an honours degree in Biochemistry and Genetics at the University of Nottingham. In 2007 she completed a Master's degree in Biochemical Engineering at UCL, where she started rowing before enrolling in Imperial College London to sit for a post-graduate degree in medicine. After she was selected to join the GB Rowing team she suspended her medical studies in 2010 to focus on competing for a place in a GB boat in the London 2012 Olympics.
She first represented Great Britain in the eight at the world championships in 2009. In 2011 she raced in the quad and then went to the Olympics in 2012 where she came sixth "the biggest disappointment of my life".
In 2013 she raced in the eight and finished fourth at the World Championships.
Wilson withdrew from full-time competitive rowing in September 2013 to resume her medical studies.
In November 2014 she won the Wingfield Sculls. Mel learned to row on the tideway and has always been keen to be involved in ICBC, on putney embankment so this meant a great deal to her. 
She qualified as a doctor in 2015 but then joined the national squad to train for the Rio Olympics in 2016.

At the 2016 Olympics as part of the strongest Women's eight that GB has ever assembled Mel and her crew came from 6th at the 500m to a great Silver medal (GB's first Olympic medal in this boat class) to add to their European Championship win earlier in the year. 
She retired after the Rio Olympics and is still based in London whilst she starts out as a Junior Doctor. 
Timothy Peter Richards (1992) won the Wingfield Sculls in 2014 & 2015. 
Inspired by his Grandfather who had been Cambridge University Boat Club President during WW2, Tim started to row at Abingdon School, where he was coached by Peter Haining (WSC 1994-6, 2000) at one point. From here he went to study Medicine at Imperial College London in 2010. 
He first represented Great Britain at the 2012 U23 World Championships in the lightweight quad. In 2013 he won the Prince Albert Challenge Cup at HRR with Imperial and later on he won a silver medal in the lightweight four at the U23 World Championships, which he did again in 2014 in Varese. 
In 2014 he won gold in the eight at the World University Rowing Championships and in November he won the Wingfield Sculls, which he retained in 2015. 

The week after retaining his 2015 title Tim was cycling to Imperial College Boat Club when he came off his bike and broke his ankle.

He continued rowing for ICBC while he finished his medical degree but then retired from the Sport and is now a Junior Doctor on the Isle of Wight.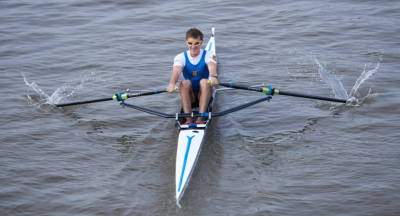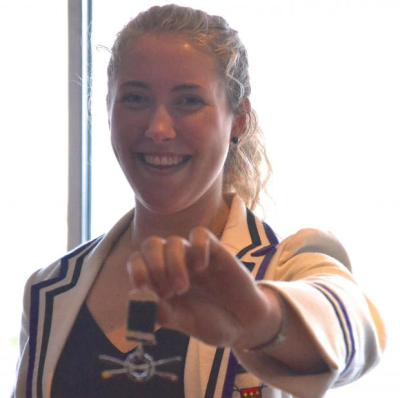 Matilda Hodgkins-Byrn (1994) won the Wingfield Sculls in 2015.
Matilda started rowing at Hereford Rowing Club, she first represented Great Britain at the 2012 Coupe de la Jeunesse in the quad. She then moved to Gloucester and Hartbury Rowing Club and went to the 2014 U23 World Championships, finishing fifth in the quad.
In 2015 she went to Reading University and teamed up with Georgia Francis in the double for the U23 World Championships where they missed out on the medals coming fourth. In November she raced Georgia for the Wingfield Sculls in an epic head to head with Matilda coming out the winner. 
Having moved to Reading University boat club in 2015, Matilda won the Princess grace Challenge cup at HRR in 2016 and then went on to become World Under 23 Champion in the Double Scull with Jess Leyden in Rotterdam. An exciting start to the 2020 Olympiad.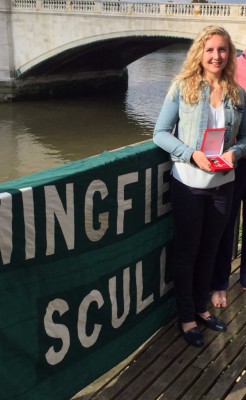 Jess Leyden (1995) won the Wingfield Sculls in 2016.
Jess grew up in Calderdale, West Yorkshire and started rowing at Hollingworth Lake in 2008. She first represented Great Britain at the 2011 GB vs France match in the single. She then burst onto the scene becoming GB's first ever Women's singles world champion at the 2013 Junior World Championships in Trakai, Lithuania.
In 2014 she moved down south and joined Leander club and finished 4th in the W1x at the World U23 Rowing Championships. In 2015 & much of 2016 she rowed in the GB W4x in an attempt to qualify for the Rio Olympics. Jess turned this disappointment around and ended the 2016 season with a win in the Princess Grace Challenge cup at HRR and then became World U23 Champion with Matilda HB (2015 WS Champion).  
Jess has started the new Olympiad in style becoming the 2016 Wingfield Sculling Champion, even with relatively little experience on the tideway. We look forward to updating this biography with many more of her achievements in the years to come.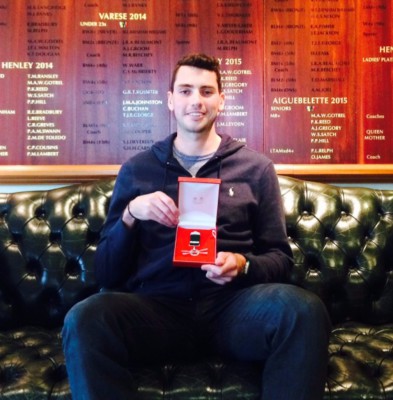 Jamie Kirkwood (1989) won the Wingfield Sculls in 2016.
Jamie grew up in Cresswell, Northumberland and started rowing at Cambois Rowing club before joining Durham School in 2007. He then moved to London to start his Sports Science degree at Roehampton and rowed at Imperial College Boat Club, where his love of the Tideway and Rajah Rowing Club Curry grew. In 2009 he won the Scullers Head before going on to win the Visitors Challenge Cup in 2010 and then at his first GB apperance, became U23 world champion in the LM4-. 
In 2011 he retained the Visitors before moving to Leander in 2012 with hopes of gaining a place in the GB senior team and the Rio Olympics in 2016. In 2013 he came 8th in the LM1x in the World Championships. After winning 2014 final trials he moved up into the LM2x, where he came 7th. After a season hampered by injury Jamie came back to win 2015 final trials before a 6th place at the Worlds in Aigbellette, France. 
Jamie had a tough 2016, missing out on the Rio Olympics. He finished 6th in the LM4x at the World Championships in Rotterdam before becoming Oxford University Women's Assistant Coach. Jamie has always a big supporter of the Wingfield Sculls and had it on his bucket list since arriving in London, we hope this is not the last we see of this talented Sculler.  

Jamie has recently started a new job coaching back on the Tideway at his old stomping ground, Imperial College.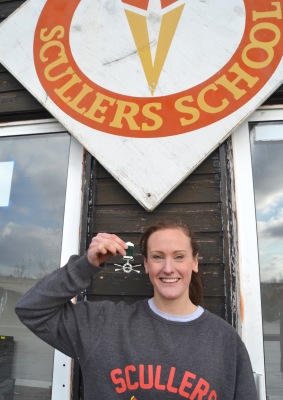 Fran Rawlins (1986) won the Wingfield Sculls in 2017.
Jamie grew up in Uckfield, East Sussex and and started rowing at Cambridge University with First and Third, Trinity College. She race the lightweight boat races in 2007 and 2008 whilst also being Captain. She is now based on the Tideway at Tideway Scullers School where she has gone from strength to strength. 
She has had four wins at Henley Women's regatta, in the LW2x in 2011 & 2013 and in the W4x in 2016 & 2017. 
Internationally she has won gold in both LW1x and W2x for England at the 2014 Commonwealth games and has recently been to her first world championships in the LW4x where she finished 5th.